Angus McEwan Workshop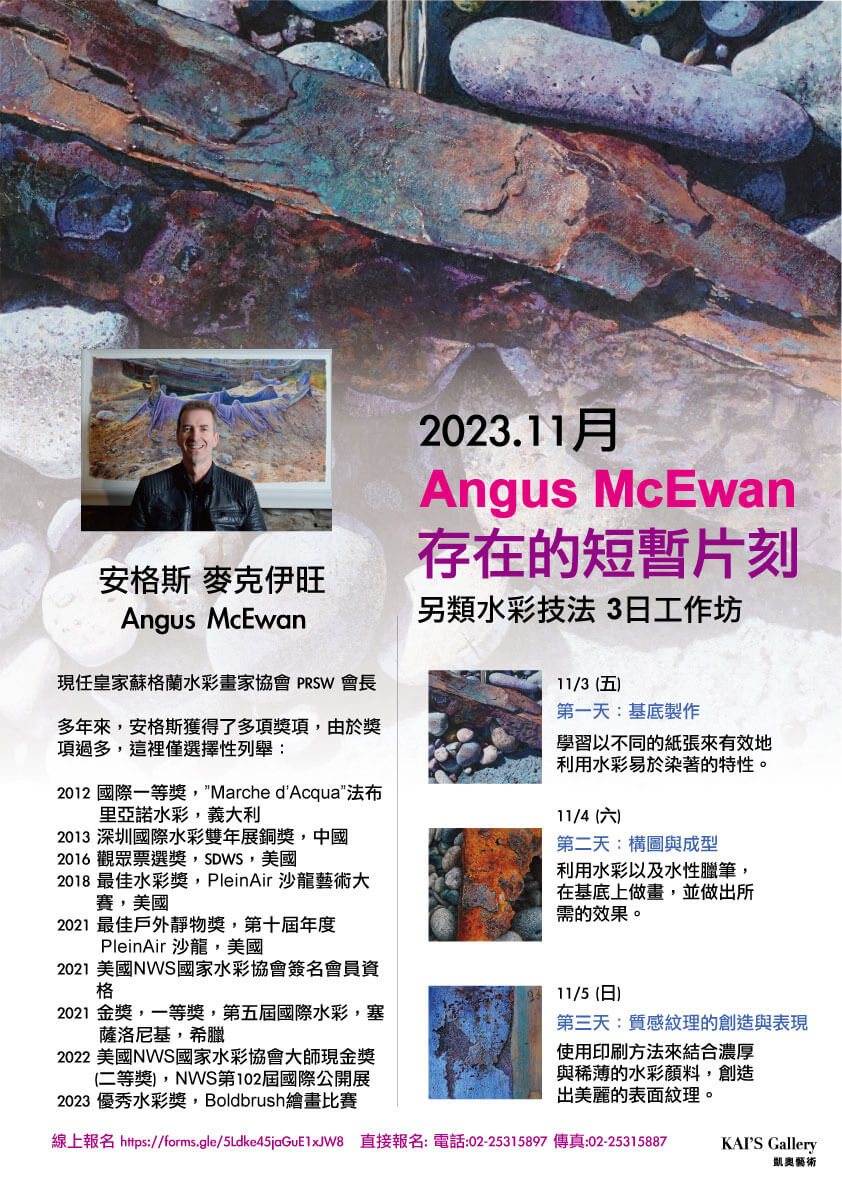 Angus McEwan Angus McEwan Angus McEwan
A Brief Moment of Existence - Alternative Watercolor Techniques 3 Day Workshop
Angus McEwan is a famous realist watercolor artist in the UK. He is a member of the Royal Watercolor Society (RWS) and the Royal Scottish Society of Watercolorists (RSW) (PS.) These two societies have a history of more than 140 years in the UK, and must be recommended and voted on for membership). He was awarded the First Prize in the RI Open Exhibition, Bronze Prize in the 2013 Shenzhen International Watercolor Biennale, and was one of the final 23 finalists in the 2014 Narbonne World Watercolor Competition in France, and his work has been published in the well-known French watercolor magazine, The Art of Watercolour.

In order to restore these traces of existence, Angus has gradually developed a set of unique techniques. Compared to traditional watercolors, which are only flatly rendered and depicted, Angus has developed the use of texture, grain, base, and topography to complement the sense of vicissitudes, volume, and depth that traditional watercolors can hardly express. This time, he is invited to come to Taiwan to share his best-selling techniques. Through the application of new media and the exploration of possibilities, we will break through the level of watercolor expression and experience the diversity and alternative interest of watercolor.
For those who love Kaio Art Watercolor Workshop, don't miss this opportunity to learn from the master directly!
For more details, please click the following online registration website>>